By: Sara E. Teller
ROBERTSON BROTHERS IS A FAMILY-OWNED COMPANY IN BUSINESS for over 70 years,  providing housing mainly in Oakland and Wayne Counties. Some notable projects include Lexington on the Park, Sherman Oaks and Normandy Oaks in Royal Oak.
As of late, the company has been busy completing two new home sites in Ferndale at the former Wilson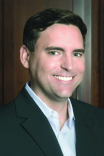 Elementary School and Taft Digital Learning Center locations. "Organizationally, we're very excited," said Tim Loughrin, Manager of Land Acquisition. "We're happy to be in Ferndale."
The Wilson site is a little further along, abatement beginning roughly a month ago, followed by demolition. "Trees have been cleared. Contractors [have] moved in," Loughrin said. "Grading and installing the underground utilities, including water, sewer and storm, will follow the demo, and paving is scheduled to begin sometime in November."
Twenty-eight single-family homes will be constructed at the site of the former Wilson Elementary school. There will be four options in total: two main floor plans, with an additional two variations of those. The homes, ranging from 2,100 to 2,400 square feet, will be built to order. Homeowners will be able to select a lot, home plan and color scheme, as well as their finishes starting in November. There hasn't been a new project for single-family homes in the area for 50 years," Loughrin said. "That's what excited me the most about this project."
The Taft site is a new concept for the area. "We're providing options that don't exist in the current market. I like to call it the 'missing middle'," Tim explained. This is essentially offering an option somewhere between a hi-rise and a single-family home. "Townhomes with medium density don't exist," Loughrin said. "We've been successful with offering this in other markets."
Taft will consist of 72 one-to-two car garage townhomes ranging from 1200 to 1500 square feet. Two or three-bedroom options will be avail-able, and homeowners will be able to select their finishes within 30 days of purchasing their new home. All finishes will be available at the Robert-son Brothers design center located at their main office building in Bloomfield Hills.
Because of the new concept at Taft the approvals took a bit longer than expected, but the project is only slightly behind Wilson's schedule.
Demolition is scheduled for mid-October, which will be followed by grading and installing the underground utilities. "Unfortunately, paving won't likely happen until next year," Loughrin said. The asphalt plants will close down in late Fall, reopening sometime in April or May. He is hopeful they will be able to complete a model in the meantime, however.
Subcontractors have placed bids on both projects, and Robertson's project managers are busy overseeing work. According to Loughrin, the community was heavily involved in the planning phase as the company engaged in neighborhood meetings to ensure they were offering new home options needed in the Ferndale area. "The community is aware of what we're doing." Loughrin said.
Justin Lyons, Planner at the City of Ferndale, said, "These will be a big benefit to schools. The sites were a bit of a burden to the community, with the buildings deteriorating. The development partner came up with a plan to alleviate this burden." He adds that the new sites were "part of a master plan adopted earlier this year regarding the major theme and goals, including providing more types of housing and housing options." Through a public participation process, the City tried to determine what residents want, and new stock was an issue that came up time and again. "This'll be a great option for families or anyone who is looking to move to Ferndale," he said.
NOT EVERYONE IS SO ENTHUSED. David Lungu of The Ferndale Historical Society went to Wilson Elementary as a child. He lived one block from the school for a number of years. "I am 52, and have been a resident of Ferndale almost all my life," he said, having moved to Southfield just a few years ago.
He has been a board member of the Historical Society for 25 years. As far as the new housing project, David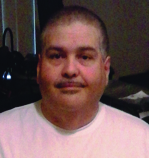 said, "I am really not in favor…because we will lose valuable green space. I remember watching commission meetings where they said they will not get rid of green space. I guess times change," he sighed. "I do think if they had just replaced the existing footprint of the school with new housing and kept the rest green it would be okay, since buildings were already there." Ferndale will always be special to David.
"My favorite thing about Ferndale is the friendly and nice atmosphere. I felt real safe and still do when I visit now. For over 45 years I lived in Ferndale, went to Wilson school, then to the old Coolidge Jr. High, then to Ferndale High School where I graduated in 1983." He recalled many fond memories of attending Wilson Elementary School and baseball games at Wilson Park.
SO, THERE HAS BEEN A MIXED REACTION to the two builds, consisting of either enthusiasm or a sort of nostalgic regret. The area is losing a couple of valuable historic monuments, but the new housing will no doubt attract new residents and boost commerce.