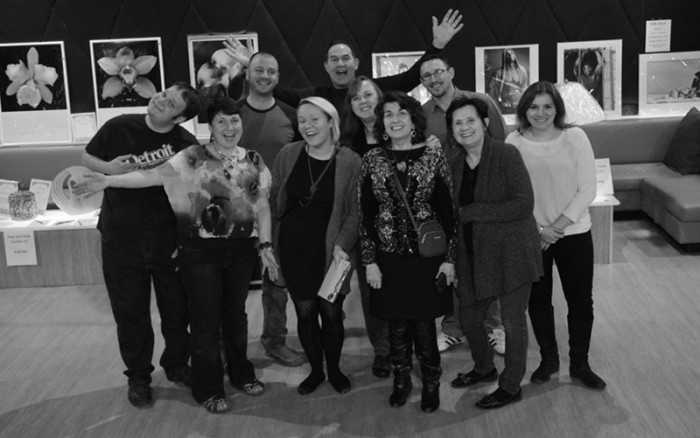 Story by Jeff Lilly | Photos by Bernie Laframboise
It was a nippy night in late March when I marched into the Bizarre Bazaar. Not the opening line of a short story or a movie pitch, but a fun evening for a deadly serious cause.
The Michigan AIDS Coalition held its second annual Bizarre Bazaar at the Twist Night Club on March 26, a silent auction of goodies donated by individ- uals, stores, and organizations to raise money to continue their important mission. Artwork, framed posters, jewelry, home accents, furniture, and other items were on display. One end of the room was taken up by a selection of clothing and cards from Just4Us, our own dearly departed Kevin Rogers, still helping a good cause from the other side.
I spoke first with Terry Ryan, CEO of the Michigan AIDS Coalition. He quickly gave me the title of this piece, and told me it was the most important thing to remember.
"AIDS is not over! You don't see AIDS covered much on the news anymore." AIDS began as a terrifying and unknown killer. Once its transmission and risk factors were understood, and the fear began to be replaced with practical suggestions, there was a tremendous drop in new AIDS cases. Combine that with advances in anti-retrovi- ral drugs, and today AIDS is now seen as merely another chronic, manageable disease.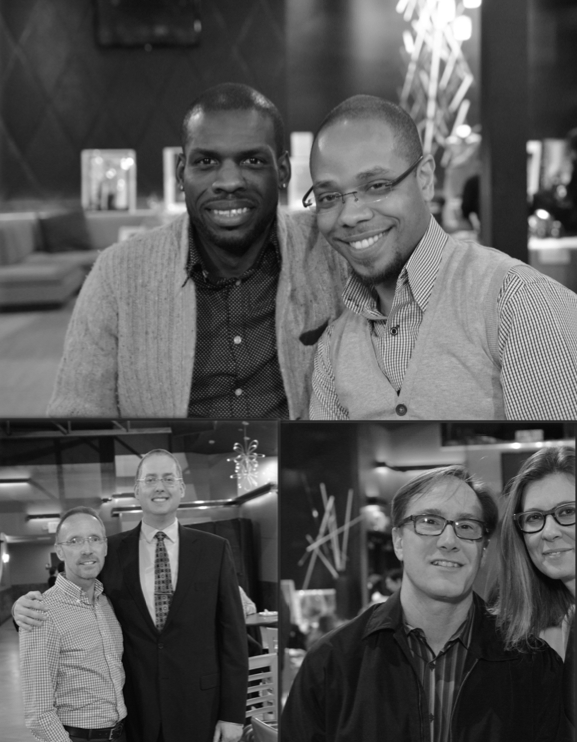 Almost. "Younger people need to know the risks." Terry says. He fears an upswing in new cases due to lack of education. The same rules still apply; always wear protection when having sex. Don't share needles.
MAC serves the most vulnerable populations, high-risk populations in poorer areas who generally lack good health care coverage. MAC sends trained outreach teams into bars and, with assistance of the management, provides a safe, anonymous area where people can be voluntarily tested. The staff circulate, chatting casually and letting people know they can be tested. The reaction is generally positive, Terry says, and the testing is simple. A quick finger prick is all that's needed to test for AIDS. This year, MAC has expanded their testing to include other STDs like gonorrhea, syphilis, and chlamydia as well.
I next spoke with our mayor, Dave Coulter. Mayor Coulter was affiliated with the Michigan AIDS Fund, which in 2009 merged with the Midwest AIDS Pre- vention Project to form the current Michigan AIDS Coalition.
"I have a passion for HIV prevention." the Mayor explained. He echoed Terry Ryan's sentiments, saying "There are a lot of young people now who don't know anyone who's died of AIDS. We have to keep awareness alive, at a time when people think the crisis is over."
If some happened with our soundness, we believe there is a solution to any maladies in a medicament. What medicines do patients purchase online? Viagra which is used to treat emasculation and other states united to erectile disfunction. Learn more about "sildenafil". What people talk about "viagra stories"? The most vital aspect you should look for is "sildenafil citrate". Such problems commonly signal other problems: low libido or erectile disfunction can be the symptom a strong soundness problem such as heart trouble. Causes of sexual malfunction turn on injury to the penis. Chronic disease, several medicaments, and a status called Peyronie's disease can also cause sexual dysfunction. Even though this medicine is not for use in women, it is not known whether this medication passes into breast milk.