2020 Bond Brings Big Changes to Ferndale Schools' Facilities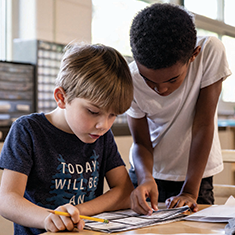 By Ingrid Sjostrand
Photos ©2019 Levegniia Andrusiak
(Pub. Note: Photos are pre-Covid-19. Everyone has been safely masked at Ferndale Schools.)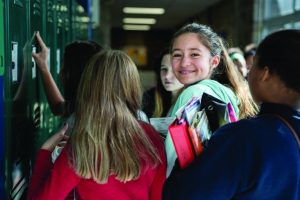 On March 10th, 2020, voters approved a three-series, $125 million bond to make a significant investment in our educational system. Due to rising property values and expiring debt, this bond was made possible at no tax rate increase to our community.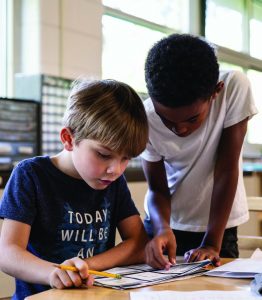 The bond will allow Ferndale Schools to re-imagine our learning environments to fit the modern educational environment. The classroom structure has changed much and, as the pace of change accelerates, schools are reimagining the spaces where our students learn. These new flexible and adaptable spaces will allow us to build programming which prepares students for a future we cannot yet imagine.
Beyond gaining new educational capacities for our students, this bond will also keep our schools warm, dry, and safe. Energy efficiency and ensuring our students are "warm and dry" inside of their schools isn't exciting, it's expected. Upcoming repairs and infrastructure improvements will benefit the long term sustainability of our district. This includes expensive items like roofs and boilers. This new funding stream will safeguard our community's investment into our facilities.
Ferndale Early Childhood Center
The FECC will add a secured entry vestibule during Phase One of the Bond. In later phases toilet rooms will be added on to each classroom, along with new furniture. The gym and playground spaces will also be redone.
Ferndale Lower Elementary
Perhaps the biggest change this bond will bring to Ferndale Schools will be the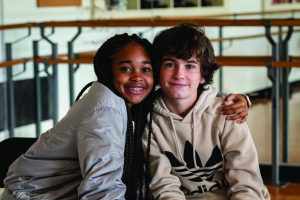 construction of a new Lower Elementary school. Our elementary schools are nationally recognized for applying the Whole Child philosophy to support our students with community partnerships, family-involvement, and a supportive school culture. However, our educators are limited by century-old facilities, aging infrastructure, and limited space. To build on this momentum and more fully integrate our forward-thinking education philosophy, we are constructing a new Lower Elementary facility with adaptable learning environments, exceptional energy and security integration, and room to accommodate the newly-established growth trends we are experiencing. This new facility would be built on the site of the Jackson Building, currently the home of Center for Advanced Studies & the Arts (CASA).
Ferndale Upper Elementary
FUEL will also see significant improvements including a new roof, secure entryways, and other facility upgrades. As part of Phase Three, an addition to the current building is also planned to make room for growth and integrate additional modern learning tools.
Ferndale High School & Ferndale Middle School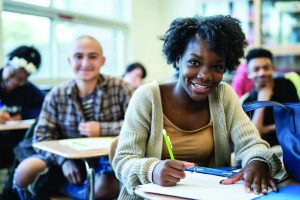 The largest portion of the bond revenue is being invested into the Ferndale High School & Middle School campus. The compound on Pinecrest will see improvements throughout all three phases of the bond, touching all areas of the facility: safety; classrooms; arts spaces; athletic fields; as well as building-wide infrastructure like roofing, heating, cooling, and more. Starting this summer the FHS pool area will be reconfigured and renovated to remove one of the pools and replace it with a new fitness center and team meeting rooms.
University High School
With the 2012 transition to the Coolidge Building – the newest in the District – UHS is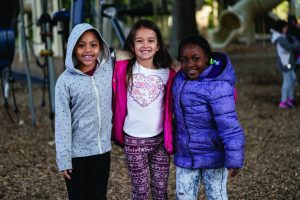 securely warm, dry and safe. Some small changes to improve school identity and general tech are planned up–front. As part of Phases 2 and 3, some site expansion and a parking lot reconstruction will take place.
Tri-County Education Center
The TCEC, currently residing in the Grant Building, will see their improvements begin during Phase 1 of the bond. Due to the age of the facility improvements will be focused on renovating the exterior of the building along with interior work on the HVAC and electrical systems.
Beyond the 2020 Bond Ferndale Schools also recently adopted a new, equity based strategic plan which will run from 2020-2025.
Equity Vision Statement:
At Ferndale Public Schools, we are a school family of continual learners. We support each and every student to develop their purpose, plan, and passion. We encourage and honor dialogue about the histories, cultures, and goals of our communities. We actively and intentionally facilitate equitable access and representation, meaningful participation, and high expectations for all.
• To learn more about the 2020 Bond and all of the changes coming to Ferndale Schools, visit www.ferndaleforward.com
• To learn more about the new strategic plan visit: www.ferndaleschools.org/district/about/strategic-plan